learning how to tell you
Mar 08
That Teenage Feeling
"Meet me in the girl's weight room after 6th period," she said.
This was a long time ago. Back when no high school had a proper girl's weight room. Maybe you're old enough to remember this fact. Maybe not. But when I was in high school, the girls got shit. My gym teacher installed a soda machine and saved up the quarters to buy us equipment. I hope it's better now. Jesus.
The girl's weight room was a large sized closet crammed with a bench and a rack of free weights and a chair squat and a leg press. That was it. No mirror. No window. No nothing.
We'd been paired up in gym class that day for the president's fitness test. She'd been a senior last year too. She always had this look on her face with a slack jaw and half smile that made us all assume she was high. I'd heard she was, mostly. I'd never really talked to her and we didn't talk now. We held each other's ankles for sit ups. We worked the stop watch and watched each other shake as we tried to hold our chin above the bar. We were the only ones to push ourselves. The only ones breaking a sweat. Her name was April. She didn't look like an April. I told her that. It was at lunch that she came up and told me to meet her. I managed a nod and she was gone. My palms started sweating.
I had a 7th period class. I'd never cut class in my life, but I was going to meet her, no doubt. I walked up to my biology teacher and told her I didn't feel well. It was that easy. I headed down the hall and walked right by the nurse's office to the stairwell and down to the gym. Empty. Echoing. All the basketballs lined up in a cage. My gym locker gave off a loud rattle as I grabbed my shorts and t-shirt. I got changed. I thought we were going to work out. Or that's what I told myself.
She sat on the bench press in her jeans. I looked down at my shorts. "Good," she said and stood up, motioning for me to get settled. I nodded, mute, and sat down, my knees straddling the end of the bench. My hands hung between my thighs. I looked up at her. I knew what this was, and then again, I didn't. "Lean back," she said, "Go ahead." I leaned back, my elbows guiding me down until I was flat against the bench. I put my hands up on the bar above me. "Yeah," she said, "That's not what I want. I want to touch your dick."
Time stopped. I couldn't hear anything but the blood rushing in my head. Her words echoed inside me, "Your dick." My face was hot. My cunt was heavy, flushed. "My dick," I thought. I wasn't confused. I knew what she meant. It's just that no one had ever seen me that way. Like I saw me. "Yeah," I said, "Okay."
I stared at her hand moving towards my shorts. She leaned over me and slid her fingers under the elastic band around my waist and into my underwear. No set up. No pretense. Just her hand suddenly on my clit, rubbing me. I felt dry. Her fingers dragged across me with a jagged pull. I was wet, but she wasn't interested in my pussy. I felt it, my dick, growing hard between her fingers.
My fingers were still wrapped around the bar above my shoulders. I gripped the cold metal and focused on my breathing. In. Out. "Fuck," I heard myself say. April smiled at me. "I want to see your pretty little cock," she said and tugged my shorts down to my knees in one quick movement. She spread my lips and held my clit between her fingers, stroking me. I felt it. Oh god, I felt it. I felt my cock grow between her thumb and forefinger. I felt her eyes on me. Everything changed. My quads tensed. My hips moved. "Stay quiet," she said and pulled on my clit.
My shirt stuck to me. My chest was sweating. My low back. The bench was biting into my ass as my flesh stuck to it. I was grinding my cunt against her hand. "Look at you," she said, smiling. I could see a white ball of gum in her teeth. "So sweet," she said. I felt new. A shiny new girl. Wet and sweating on this bench below her. She was about to make me come. "I'm so hard," I whispered, wondering if this was the right thing to say. "You are," she smiled, "so hard, girl. Come for me now."
I bucked and yelled out once before she clapped a hand over my mouth, looking around. I came. My stomach tightened. My leg muscles stiffened and lifted my ass up off the bench. My arms straightened and I lifted the bar a little before realizing what I was doing and set it back down. My hands fell off to the sides. My knuckles hit the floor.
"Next time, I'll suck you off," she said and got up, wiping her fingers on a small towel that she threw into the laundry bag hanging on a hook by the door. It took me a few minutes after she left before I pulled my shorts up. 
I wondered who did this to her? That was the first thing I thought as I stood up on shaky legs and made my way back to the locker room to change. I put my fingers to my lips, "April," I whispered, feeling the shape of her name on my mouth. 
Everything and nothing felt epic when I was in high school. It's only years later, telling this story, that it catches in my chest. The first girl who reached into my pants and touch my dick. The first girl to jack me off. 
"I can't tell you how many times I've been presented with the argument that fighting assimilation takes attention away from the 'real' battle, which is fighting anti-gay violence. This false dichotomy hides the fact that assimilation is violence, not just the violence of cultural erasure, but the violence of stepping on anyone more vulnerable than you in order to get ahead. Gay landlords evict people with AIDS to increase property values; gay bar owners arrest homeless queers so they don't get in the way of business; and gay political consultants ensure the election of pro-development, anti-poor candidates who ensure that the ruling class not only remains in power but systematically sucks the poor dry." — Mattilda Bernstein Sycamore (via projectqueer)
(Source: rileykonor, via kddiamond)
Mar 06
want
everything about this
(Source: sexbooksandvacations)
Feb 22
Get In Me, Daddy
I don't have time for the backseat. It's now or never. I'm hunched over her, my tongue deep in her mouth. My hand slides up between her thighs and under her dress. No panties. She took them off earlier when we were on the highway. She gripped my thigh. Teased me with the tip of her finger. Spread her legs wide for me. Slowly. Drawing my eye. Waited until I was looking. Pulled her dress up high so I could see her shiny, caramel colored panties. She eased them down over her knees, lifting one leg and then the other. Taking them off over her heels.
My cheeks were red. I could tell from the look she gave me even if I hadn't felt the hot blood creep up inside me. She gets me going. She gets me hard and fast. Fully flushed. I'm on fire the moment she wants it. We are driving to a friend's party. Already late. And now her panties are sitting in my lap and her fingers are curled and jittery, in need of something to tug at, pull on. She's so used to shoving her dirty little hand between her legs anytime she wants to get off. When she chooses to wait, like now, I see her shake with the need to feel something.
"Let me taste you," I mouth, the sound barely escapes my lips. My throat is dry, cracking. I hadn't swallowed since the moment she spread her knees, "Let me taste you." She makes a show of it. Her hands move slowly between her thighs. She pulls her legs apart for me. Her fingers thread through her hair before teasing apart the lips of her pussy. My tongue rests on my lower front teeth. I want to breathe her in. She's so damn slow about it. Her finger runs lightly along her slit, up and down, until her pussy eases open and I see the shine from her slick hole. She teases herself until her finger is sweetly wet and then slides it onto my waiting tongue.
I take the next exit and turn onto the first residential looking street. I turn left then right, winding my way deeper into the heart of wherever we are. Nowhere. Happy little homes. Front porches. Mallow. Sloppily trimmed lawns. Broken sidewalks. There are no mailboxes. I notice this and picture the mail carriers walking each little front walk to the door. This is where I want to fuck her. Here in this sweet little place. Find the shadow of a big shade tree. Side street. The sun's gone down. There's little moonlight. Let's be lost and dark in this sweet place. I roll the car to the curb, cut the engine, pull the brake.
We're back where we started now. You and I. In the telling. I wanted you to know how we got here. How sometimes we are doing one thing and there's a flicker, a look, and then there is no stopping. How I love to fuck her. Unstoppable desire.
I'm hunched over her, my tongue deep in her mouth. I've just heard the loud snap of my seat belt as I unhook it. It flies across my shoulder and hits the door. My hand reaches deep under her dress, between her thighs. She opens for me. Opens her thighs. Invites me. Her fingers dig into me everywhere. She grabs at me. Clawing. There's no time for the backseat. I'm on top of her. My arm reaches down low and moves her seat back as far as I can. She tilts it back. I shift and push my fingers between her legs. Feeling for her pussy. "Get in me, Daddy," she says and I grab her jaw, twisting her face so she's looking out the window. My fingers fly out from between her legs to my shirt buttons.
I hold her jaw tight and suck on her neck while my fingers slowly crawl from button to button on my shirt. I need it hanging open. I need the energy of it. I need her to stare at the yellowed ribs of my too old tank top. I need her to hear the scraping of the button on my pants as I push it through the button hole. I need to watch her face twitch as she hears my pants unzip. I loosen my grip on her jaw, just a little, and turn her again to face me. "You want me inside you?" I ask her. Quiet. My voice is raspy. Rubbed raw by this urgency I'm trying to contain in a slow heat. She looks at me and nods, not saying a word.
I let her feel my fingers against her thighs. I drag them across her skin. We stick together now. Her thighs are damp. My fingers feel swollen. I stick my tongue in her mouth as my fingers push deep inside her pussy. I bend my wrist and hold my hand against my cunt, using my hips to help me push my fingers deep and deeper into her. Letting my weight fall against her. Impossibly cramped. My legs are buckled up behind me, between her feet on the floor. The back of my head hits the top of the car. My body is twisted and uncomfortable, but nothing else matters. Just my fingers inside her. Just her breathing. The shine on her open lips.
I freeze for a few seconds when a pair of headlights suddenly beam into the car, but no one's looking. No one looks. It's a quiet night. A sleepy neighborhood. Perfect for a quick fuck. "Jerk off while I'm inside you," I tell her. I press my forehead against hers. Her hair is wet against my sweating face. I can feel my shirt grow damp under my arms and down my back. Her pussy holds me. My fingers push in and out of her and she holds me. She pulses. I feel how she tightens and look down between us to watch her fingers pull at her clit. I feel her orgasm build inside her. "I love being inside you," I whisper, "I love your pussy." She's getting loud. Moaning. I look around us. The car shakes. "Come for me, baby," I tell her. My voice is serious. I mean it. She twists her fingers and I feel her rhythm as I push my fingers in, leaving them deep. Moving inside her. I'm in her. I need her. I kiss her cheek and hold her close to me. "I'm in you, baby," I tell her, "I'm here."
When she comes, she shakes against me with tiny, sputtering spasms. I hold her tight. We kiss. I move my fingers slower and slower inside her until I'm still and pull out. "We're late," I say, moving back to the driver's seat. "You're clothes are wrinkled," she answers, "Let me fix you up." I stare at her. My arms hang loose beside me. I watch her button each button, tuck my shirt, zip my fly, button my pants.
I wipe my fingers off on my handkerchief and start the car. "You're sitting on my panties," she laughs. I look at her, "You don't need them, do you?" She doesn't answer but tugs her dress a little lower. I unwind us out of these little streets, flipping on the head lights after realizing I'd driven us a few blocks without them. As we got back onto the highway and headed towards our friend's house, I looked over at her, smiling, "Get in me, Daddy," I said. She looked at me sweetly, smiling, "You liked that?" I nodded. I liked that. I did.
Feb 18
"When we define ourselves, when I define myself in which I am like you and the place in which I am not like you, I'm not excluding you from the joining— I"m broadening the joining." — Audre Lorde (via butchbyproduct)
and more yes
(via tgstonebutch)
"So this is a call for each of you to remember herself and himself, to reach for new definitions of that self, and to live intensely. To not settle for the safety of pretended sameness and the false security that sameness seems to offer. To feel the consequences of who you wish to be, lest you bring nothing of lasting worth because you have withheld some piece of the essential, which is you." —
Audre Lorde, "Difference and Survival: An Address at Hunter College" Undated address printed for the first time from the Audre Lorde Paper at Spelman College, in I am Your Sister: Collected and Unpublished Writings of Audre Lorde
(via tgstonebutch)
yes yes yes
(via tgstonebutch)
e[lust] #55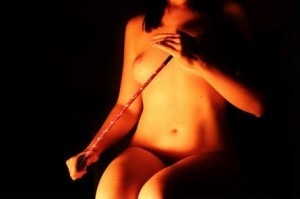 Photo courtesy of Sex with Rose
Welcome to e[lust] - The only place where the smartest and hottest sex bloggers are featured under one roof every month. Whether you're looking for sex journalism, erotic writing, relationship advice or kinky discussions it'll be here at e[lust]. Want to be included in e[lust] #56? Start with the rules, come back March 1st to submit something and subscribe to the RSS feed for updates!
~ This Month's Top Three Posts ~
Why I Post Nude Photos (and blog about sex)
Discovering Myself Through My Strap-On
Sex Toy Shaming and Bigoted Wise Cracks, FTW!
~ Featured Post (Molly's Picks) ~
Aftercare and BDSM Play
Two worlds
~ Readers Choice from Sexbytes ~
*You really should consider adding your popular posts here too*
Erotic Fiction
Come Again
Undiluted
Shudder
Tattoo
And When I Take You…..
Ride on the Night bus
Superotica Valentine - Day 1
The spelling lesson
Thoughts & Advice on Sex & Relationships
Please let me just say "no."
5 Easy Mistakes to Make While Flirting
SexyLittleIdeas - The Woman in the Dark Alley
Comparisons
Treasured Property
Supporting Love and Freedom
Predicting My Own Future
Let's Go Down Again
How to eat my pussy
10 (non-sexual) ways to be intimate with your
Permission to be Human: Granted.
Squirting: What Science Says
Erotic Non-Fiction
Date with V. (N. Likes)
Luscious
Saving Movie Night
Wicked Wednesday: Nervous
The Painter
Stolen Moments Turn Into Treasured Memories
The Art of the Blow Job and Deepthroat
Stun Guns & Happiness
Fatal's First Time (with a Hitachi)
First Session
Probation Officer #145: Bowre of blisse 9
Trust Games
Blogging
you will ask Me to fuck your ass
Fish & Chips
This is not an invitation
Men I Have Known
My Storyyy (Trigger Warning)
Thoughts & Advice on Kink & Fetish
More Than Whips and Chains
Being shouted at: kink or abuse?
Explaining violence and sex
Awww Yeah – Targeted Marketing!
Grass is always greener - swinging
Lazy Dog Sex Position
Sex News,Opinion, Interviews, Politics & Humor
Valentine's Day Sex Toy Selections
Discovering My Sexuality
Pathologizing Male Aggression
Poetry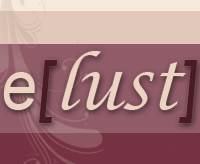 Feb 17
"Love me like a wrong turn on a bad road
late at night." — Kim Addonizio (via comparisonswithsummerdays)
(via swanfucker)
Feb 05
Watch Me
And then there she was on the floor in front of me. Her ass slightly lifted. Her hands covering her face. I had walked in the room and a sudden need to fuck her rushed through me. "Get on the floor," was all I said.
I dropped to my knees. My hand pushing between her thigh and belly. Holding her. I lifted her dress up over her ass. I pet her bottom. I grabbed at her panties. Something ripped. A small tear in the elastic. I left her dress on but pulled the shoulders down to her elbows. Trapped. First one breast and then the other. In my mouth. My fingers slid through the spit on her nipples. Rubbed the slick saliva until it disappeared. Her nipples blushed a darker red, then nearly purple. Her quick breath. Oh god, is she shaking?
I needed her shoulders against the rough carpet. I kept her down on the floor, sometimes pulling her a few inches in one direction or another so it would burn. I wanted to see red marks on her skin. I wanted the heat of it.
I stared. Her dress pulled off her shoulders. The skirt lifted to expose her pussy. Panties pulled down but left to loosely shackle her left ankle. I stroked her pussy and slapped at her tits. Slapping lightly. Starting soft. I needed her to feel me. "Do you feel me?" I asked, "I need you to feel me."
My fingers pushed inside her now. I held myself deep inside her. I pulsed deep within her. "Roll her over," I told myself. I rocked her hip. I pushed her into the carpet and slowly rocked her on to her side. Her legs curled around me. Her ass exposed. Smacking. Redness. My tongue on her heated flesh. More fingers. Pinching. Slapping. The sting of it. Her upper thighs.
My god. How wet she became. I feel the slick warmth even now. So wet. I felt my spit pool on my tongue, useless. She was ready to be fucked. Twice. I fucked her twice. Once on her side like this. Her ass glowing red from my hand. The other on her back. Her legs spread wide.
It was this. Her legs opened in front of me. It was this that made me grab my belt. I needed to rub my own cunt. Pull on it like a hardening cock. Long, slow strokes. I kept one hand on her pussy and one in my pants. She stared, slack jawed, at my disappearing wrist. Stared at my pumping forearm. I felt her eyes on my chest. I stopped to pull my shirt over my head and tossed it aside. "Watch me," I said, "look what you do to me."
I stroked the both of us. One hand easy and soft on her pussy. The other rubbing my clit furious and fast. I watched her body convulse with her orgasm. Strong. The intensity visible in waves. I was barely hard. Turned on, but miles away from coming. I needed her ass against me. "Roll over on your belly," I said. And she rolled over, waving her ass back and forth. I like to watch her move. Calling me.
I pulled her hips back against my cunt, making sure she could feel my hand moving under my jeans. I pulled her into me over and over. I opened up. Stiffened. My arm moving fast and hard. Circling. Pulling. I felt my muscles burn. Too fast. Too hard. I can't come like this. I knew it. I needed to slow down.
I got up and grunted at her. Moved my desk chair around to face her. "I want to sit down," I told her, "I want you on your knees in front of me." I needed her to watch me. I pulled my jeans down to my ankles. I grabbed a fistful of her hair and held her against my thigh, her mouth an inch away from my clit. I wanted her to smell me, nearly taste me. I shifted my hips forward, let my knees drop wide. I jerked off with her so close I could feel her breath. I jerked off watching her open her mouth and push her tongue towards me. I looked at her knees underneath her on the floor. I looked at her shoulders. Her wrinkled dress. Her eyes staring up at me.
I shoved her face between my legs. She sucked me off for a few minutes before I pulled her off of me and made her watch again. "I can see how much you want to suck me," I said. "I like how much you want it. So dirty," I laughed. I pictured her name inked in the crevices of my fingers. I pictured her holding my zipper open. I pictured her sucking. Her mouth wrapped around me.
"Crawl up here on my lap," I asked. She climbed me. Towered above me. Her weight on my hips. My arm ran between her thighs. My hand on my own cunt. Pulling. Not close enough to coming. Frustrated. "Give me your fingers," she said and took two, then three of my fingers in her mouth. I stared at the dark hollow behind her lips. I felt her desire. The way she sucked me in. Deep. Knowing. I pictured her sucking on other women. Their fingers. Their cocks. Their clits. Some guy's prick, deep in her throat. I pictured them all and stared. Loving her. Knowing who I was and what I want. I came so hard, almost knocking her to the floor. She pulled her mouth off my fingers and leaned over to kiss me so deep. So slow. Sucking the breath out of me.
I was high after we fucked. Stumbling. This is intoxication. The dizzy hit.
A few hours later, I closed my eyes and nearly came again remembering my feet on the floor and her cheek against my thigh. My grip in her hair. How I pulled her face against me and held her fast. "Right here, baby. I want you to watch. I want you to see how much I want you."
Feb 03
Anonymous asked: I love your writing. I love how it makes me think. I don't know how I found your blog but I'm so glad I did. No other "smut" has made me feel like this before. I just wanted to tell you that.
I love that my writing makes you think. What a great compliment. Thank you.
I always want to push my own thinking and find new ways to get turned on.
BD