I don't have time for the backseat. It's now or never. I'm hunched over her, my tongue deep in her mouth. My hand slides up between her thighs and under her dress. No panties. She took them off earlier when we were on the highway. She gripped my thigh. Teased me with the tip of her finger. Spread her legs wide for me. Slowly. Drawing my eye. Waited until I was looking. Pulled her dress up high so I could see her shiny, caramel colored panties. She eased them down over her knees, lifting one leg and then the other. Taking them off over her heels.
My cheeks were red. I could tell from the look she gave me even if I hadn't felt the hot blood creep up inside me. She gets me going. She gets me hard and fast. Fully flushed. I'm on fire the moment she wants it. We are driving to a friend's party. Already late. And now her panties are sitting in my lap and her fingers are curled and jittery, in need of something to tug at, pull on. She's so used to shoving her dirty little hand between her legs anytime she wants to get off. When she chooses to wait, like now, I see her shake with the need to feel something.
"Let me taste you," I mouth, the sound barely escapes my lips. My throat is dry, cracking. I hadn't swallowed since the moment she spread her knees, "Let me taste you." She makes a show of it. Her hands move slowly between her thighs. She pulls her legs apart for me. Her fingers thread through her hair before teasing apart the lips of her pussy. My tongue rests on my lower front teeth. I want to breathe her in. She's so damn slow about it. Her finger runs lightly along her slit, up and down, until her pussy eases open and I see the shine from her slick hole. She teases herself until her finger is sweetly wet and then slides it onto my waiting tongue.
I take the next exit and turn onto the first residential looking street. I turn left then right, winding my way deeper into the heart of wherever we are. Nowhere. Happy little homes. Front porches. Mallow. Sloppily trimmed lawns. Broken sidewalks. There are no mailboxes. I notice this and picture the mail carriers walking each little front walk to the door. This is where I want to fuck her. Here in this sweet little place. Find the shadow of a big shade tree. Side street. The sun's gone down. There's little moonlight. Let's be lost and dark in this sweet place. I roll the car to the curb, cut the engine, pull the brake.
We're back where we started now. You and I. In the telling. I wanted you to know how we got here. How sometimes we are doing one thing and there's a flicker, a look, and then there is no stopping. How I love to fuck her. Unstoppable desire.
I'm hunched over her, my tongue deep in her mouth. I've just heard the loud snap of my seat belt as I unhook it. It flies across my shoulder and hits the door. My hand reaches deep under her dress, between her thighs. She opens for me. Opens her thighs. Invites me. Her fingers dig into me everywhere. She grabs at me. Clawing. There's no time for the backseat. I'm on top of her. My arm reaches down low and moves her seat back as far as I can. She tilts it back. I shift and push my fingers between her legs. Feeling for her pussy. "Get in me, Daddy," she says and I grab her jaw, twisting her face so she's looking out the window. My fingers fly out from between her legs to my shirt buttons.
I hold her jaw tight and suck on her neck while my fingers slowly crawl from button to button on my shirt. I need it hanging open. I need the energy of it. I need her to stare at the yellowed ribs of my too old tank top. I need her to hear the scraping of the button on my pants as I push it through the button hole. I need to watch her face twitch as she hears my pants unzip. I loosen my grip on her jaw, just a little, and turn her again to face me. "You want me inside you?" I ask her. Quiet. My voice is raspy. Rubbed raw by this urgency I'm trying to contain in a slow heat. She looks at me and nods, not saying a word.
I let her feel my fingers against her thighs. I drag them across her skin. We stick together now. Her thighs are damp. My fingers feel swollen. I stick my tongue in her mouth as my fingers push deep inside her pussy. I bend my wrist and hold my hand against my cunt, using my hips to help me push my fingers deep and deeper into her. Letting my weight fall against her. Impossibly cramped. My legs are buckled up behind me, between her feet on the floor. The back of my head hits the top of the car. My body is twisted and uncomfortable, but nothing else matters. Just my fingers inside her. Just her breathing. The shine on her open lips.
I freeze for a few seconds when a pair of headlights suddenly beam into the car, but no one's looking. No one looks. It's a quiet night. A sleepy neighborhood. Perfect for a quick fuck. "Jerk off while I'm inside you," I tell her. I press my forehead against hers. Her hair is wet against my sweating face. I can feel my shirt grow damp under my arms and down my back. Her pussy holds me. My fingers push in and out of her and she holds me. She pulses. I feel how she tightens and look down between us to watch her fingers pull at her clit. I feel her orgasm build inside her. "I love being inside you," I whisper, "I love your pussy." She's getting loud. Moaning. I look around us. The car shakes. "Come for me, baby," I tell her. My voice is serious. I mean it. She twists her fingers and I feel her rhythm as I push my fingers in, leaving them deep. Moving inside her. I'm in her. I need her. I kiss her cheek and hold her close to me. "I'm in you, baby," I tell her, "I'm here."
When she comes, she shakes against me with tiny, sputtering spasms. I hold her tight. We kiss. I move my fingers slower and slower inside her until I'm still and pull out. "We're late," I say, moving back to the driver's seat. "You're clothes are wrinkled," she answers, "Let me fix you up." I stare at her. My arms hang loose beside me. I watch her button each button, tuck my shirt, zip my fly, button my pants.
I wipe my fingers off on my handkerchief and start the car. "You're sitting on my panties," she laughs. I look at her, "You don't need them, do you?" She doesn't answer but tugs her dress a little lower. I unwind us out of these little streets, flipping on the head lights after realizing I'd driven us a few blocks without them. As we got back onto the highway and headed towards our friend's house, I looked over at her, smiling, "Get in me, Daddy," I said. She looked at me sweetly, smiling, "You liked that?" I nodded. I liked that. I did.
"When we define ourselves, when I define myself in which I am like you and the place in which I am not like you, I'm not excluding you from the joining— I"m broadening the joining."
— Audre Lorde (via butchbyproduct)
and more yes
(via tgstonebutch)
"So this is a call for each of you to remember herself and himself, to reach for new definitions of that self, and to live intensely. To not settle for the safety of pretended sameness and the false security that sameness seems to offer. To feel the consequences of who you wish to be, lest you bring nothing of lasting worth because you have withheld some piece of the essential, which is you."
—
Audre Lorde, "Difference and Survival: An Address at Hunter College" Undated address printed for the first time from the Audre Lorde Paper at Spelman College, in I am Your Sister: Collected and Unpublished Writings of Audre Lorde
(via tgstonebutch)
yes yes yes
(via tgstonebutch)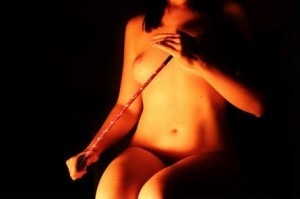 Photo courtesy of Sex with Rose
Welcome to e[lust] - The only place where the smartest and hottest sex bloggers are featured under one roof every month. Whether you're looking for sex journalism, erotic writing, relationship advice or kinky discussions it'll be here at e[lust]. Want to be included in e[lust] #56? Start with the rules, come back March 1st to submit something and subscribe to the RSS feed for updates!
~ This Month's Top Three Posts ~
Why I Post Nude Photos (and blog about sex)
Discovering Myself Through My Strap-On
Sex Toy Shaming and Bigoted Wise Cracks, FTW!
~ Featured Post (Molly's Picks) ~
Aftercare and BDSM Play
Two worlds
~ Readers Choice from Sexbytes ~
*You really should consider adding your popular posts here too*
Erotic Fiction
Come Again
Undiluted
Shudder
Tattoo
And When I Take You…..
Ride on the Night bus
Superotica Valentine - Day 1
The spelling lesson
Thoughts & Advice on Sex & Relationships
Please let me just say "no."
5 Easy Mistakes to Make While Flirting
SexyLittleIdeas - The Woman in the Dark Alley
Comparisons
Treasured Property
Supporting Love and Freedom
Predicting My Own Future
Let's Go Down Again
How to eat my pussy
10 (non-sexual) ways to be intimate with your
Permission to be Human: Granted.
Squirting: What Science Says
Erotic Non-Fiction
Date with V. (N. Likes)
Luscious
Saving Movie Night
Wicked Wednesday: Nervous
The Painter
Stolen Moments Turn Into Treasured Memories
The Art of the Blow Job and Deepthroat
Stun Guns & Happiness
Fatal's First Time (with a Hitachi)
First Session
Probation Officer #145: Bowre of blisse 9
Trust Games
Blogging
you will ask Me to fuck your ass
Fish & Chips
This is not an invitation
Men I Have Known
My Storyyy (Trigger Warning)
Thoughts & Advice on Kink & Fetish
More Than Whips and Chains
Being shouted at: kink or abuse?
Explaining violence and sex
Awww Yeah – Targeted Marketing!
Grass is always greener - swinging
Lazy Dog Sex Position
Sex News,Opinion, Interviews, Politics & Humor
Valentine's Day Sex Toy Selections
Discovering My Sexuality
Pathologizing Male Aggression
Poetry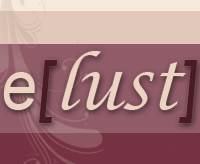 And then there she was on the floor in front of me. Her ass slightly lifted. Her hands covering her face. I had walked in the room and a sudden need to fuck her rushed through me. "Get on the floor," was all I said.
I dropped to my knees. My hand pushing between her thigh and belly. Holding her. I lifted her dress up over her ass. I pet her bottom. I grabbed at her panties. Something ripped. A small tear in the elastic. I left her dress on but pulled the shoulders down to her elbows. Trapped. First one breast and then the other. In my mouth. My fingers slid through the spit on her nipples. Rubbed the slick saliva until it disappeared. Her nipples blushed a darker red, then nearly purple. Her quick breath. Oh god, is she shaking?
I needed her shoulders against the rough carpet. I kept her down on the floor, sometimes pulling her a few inches in one direction or another so it would burn. I wanted to see red marks on her skin. I wanted the heat of it.
I stared. Her dress pulled off her shoulders. The skirt lifted to expose her pussy. Panties pulled down but left to loosely shackle her left ankle. I stroked her pussy and slapped at her tits. Slapping lightly. Starting soft. I needed her to feel me. "Do you feel me?" I asked, "I need you to feel me."
My fingers pushed inside her now. I held myself deep inside her. I pulsed deep within her. "Roll her over," I told myself. I rocked her hip. I pushed her into the carpet and slowly rocked her on to her side. Her legs curled around me. Her ass exposed. Smacking. Redness. My tongue on her heated flesh. More fingers. Pinching. Slapping. The sting of it. Her upper thighs.
My god. How wet she became. I feel the slick warmth even now. So wet. I felt my spit pool on my tongue, useless. She was ready to be fucked. Twice. I fucked her twice. Once on her side like this. Her ass glowing red from my hand. The other on her back. Her legs spread wide.
It was this. Her legs opened in front of me. It was this that made me grab my belt. I needed to rub my own cunt. Pull on it like a hardening cock. Long, slow strokes. I kept one hand on her pussy and one in my pants. She stared, slack jawed, at my disappearing wrist. Stared at my pumping forearm. I felt her eyes on my chest. I stopped to pull my shirt over my head and tossed it aside. "Watch me," I said, "look what you do to me."
I stroked the both of us. One hand easy and soft on her pussy. The other rubbing my clit furious and fast. I watched her body convulse with her orgasm. Strong. The intensity visible in waves. I was barely hard. Turned on, but miles away from coming. I needed her ass against me. "Roll over on your belly," I said. And she rolled over, waving her ass back and forth. I like to watch her move. Calling me.
I pulled her hips back against my cunt, making sure she could feel my hand moving under my jeans. I pulled her into me over and over. I opened up. Stiffened. My arm moving fast and hard. Circling. Pulling. I felt my muscles burn. Too fast. Too hard. I can't come like this. I knew it. I needed to slow down.
I got up and grunted at her. Moved my desk chair around to face her. "I want to sit down," I told her, "I want you on your knees in front of me." I needed her to watch me. I pulled my jeans down to my ankles. I grabbed a fistful of her hair and held her against my thigh, her mouth an inch away from my clit. I wanted her to smell me, nearly taste me. I shifted my hips forward, let my knees drop wide. I jerked off with her so close I could feel her breath. I jerked off watching her open her mouth and push her tongue towards me. I looked at her knees underneath her on the floor. I looked at her shoulders. Her wrinkled dress. Her eyes staring up at me.
I shoved her face between my legs. She sucked me off for a few minutes before I pulled her off of me and made her watch again. "I can see how much you want to suck me," I said. "I like how much you want it. So dirty," I laughed. I pictured her name inked in the crevices of my fingers. I pictured her holding my zipper open. I pictured her sucking. Her mouth wrapped around me.
"Crawl up here on my lap," I asked. She climbed me. Towered above me. Her weight on my hips. My arm ran between her thighs. My hand on my own cunt. Pulling. Not close enough to coming. Frustrated. "Give me your fingers," she said and took two, then three of my fingers in her mouth. I stared at the dark hollow behind her lips. I felt her desire. The way she sucked me in. Deep. Knowing. I pictured her sucking on other women. Their fingers. Their cocks. Their clits. Some guy's prick, deep in her throat. I pictured them all and stared. Loving her. Knowing who I was and what I want. I came so hard, almost knocking her to the floor. She pulled her mouth off my fingers and leaned over to kiss me so deep. So slow. Sucking the breath out of me.
I was high after we fucked. Stumbling. This is intoxication. The dizzy hit.
A few hours later, I closed my eyes and nearly came again remembering my feet on the floor and her cheek against my thigh. My grip in her hair. How I pulled her face against me and held her fast. "Right here, baby. I want you to watch. I want you to see how much I want you."
Anonymous asked: I love your writing. I love how it makes me think. I don't know how I found your blog but I'm so glad I did. No other "smut" has made me feel like this before. I just wanted to tell you that.
I love that my writing makes you think. What a great compliment. Thank you.
I always want to push my own thinking and find new ways to get turned on.
BD
It was a month before I graduated college and I hadn't found a job in the city like I wanted. I'd do anything, I told myself. I was an art major. I hadn't been a waitress or a bartender. There was no work for me. I'd tried for every single entry level job I could find in St. Louis. Every one. Nothing had hit. Nothing that paid enough for me to live on. I knew I had to go home and save up enough money to come back. I had a job back home. I had work. My granddad owned a lumber yard. My dad worked there. My brother had worked summers but I'd never done it. Dad never wanted me to, but now he'd let me. I needed the work. He'd provide.
My brother always worked in the yard. Loading and unloading lumber. Delivering to job sites. Manual labor. I remember him coming home at the end of the day with his t-shirt thinner on the shoulders from the wood rubbing the cotton away to nothing. I'd worn those tossed out shirts under sweaters and to sleep in. Thin cotton. Holes where his bony shoulders met the two-by-fours. Sweat stained and faded from the hot sun that beat down on that yard all day long every summer. You couldn't see the images on the front anymore. A yellowing green t-shirt with a faded outline of The Allman Brothers Band. A stretched out, blotched red shirt with Rick's Cafe Americain barely discernible in chipped paint across the chest. There were six of them. One for each day of the week the place was open. One summer he'd wear them and then they were dead. Mine.
I knew my brother smoked those summers. My parents knew too but never caught him. All the boys in the yard smoked; the "boys" being men. Most of them had started working there as boys but were now easily in their thirties, some of them looked as old as fifty. Gaunt men with rubbed out faces. Deep set eyes as if their faces had adapted to the harsh sun they faced every day. Shoulder blades that stuck out like fins under their t-shirts. Wiry arms looking like braided rope. They smoked generic menthol. Cheap and cooling.
I wanted to work the yard. I wanted to get all muscled and wiry. Deeply tanned. I wanted my t-shirts rubbed raw, nearly threadbare on my chest and shoulders. I wanted to smoke with the boys. Drive the old truck. Drip sweat all day long and suck on those shitty menthols until my lungs burned. But Dad put me in the office. The office. As if there was an office. There was a room with a stained, avocado green percolator and a ready box of donuts. A room with wadded up bbq sandwich wrappers scattered everywhere. It smelled like the worst combination of sweet bbq sauce, sour slaw, melted sugar and burnt coffee in that room. Always. That's where I worked.
The yard boys coolly ignored me. The customers stared. I looked like a freak here with my shaved head. My tiny frame, always held tight by a button down shirt two sizes too small, squeezing my shoulders and arms. I wore dark, oily looking denim jeans slung low to make my hips look more squared. The jeans hung just on the curve of my ass, the one part of me that curved naturally in a way I never tried to hide. But everything else, I had always hidden. I had never fit in. I grew up here, but never belonged. This wasn't my place. I never even bothered to learn the street names of my own hometown. I always knew I was leaving. Always. I was still leaving. I just had to save enough money to get out.
Randy came in for something every week. I knew him as the older brother of a high school friend. He inherited a small farm from his family and a broken down house. He fixed it up when he could. I'd seen the house. My senior year in high school there were parties out on that farm. Randy let us haul kegs out and would wander around making sure no one got too drunk or too rowdy. He'd make kids stay until they were sober enough to drive. I heard he had a high school buddy die on the blacktop. Passenger in car with a drunk driver. It seemed to happen every year. Every graduating class had that one memorial page in the yearbook. It shook everybody up, but never enough, I guess.
I'd nod at Randy from behind my ledger. The first day he squinted at me, not placing my face. I looked pretty different from back when he would have seen me in high school. The next day he grinned at me and made me smile wide, caught off guard. "Hi," I mouthed. He laughed and paid for a tub of spackle and chicken wire, shaking his head. He was a good guy.
He had changed a lot too. Back when I knew him, he was scrawny, just a few years out of high school. Now he had a belly. A fuzzy beard. His hair was cropped short but thick as a pelt. He almost always had on overalls with his work boots and a t-shirt. His arms had thickened. His whole body took on a weight that hadn't seemed likely a few years ago. We had both changed about as far as we could. 
One week he came in and offered me some weekend work. He could see how bored I was, sitting at that desk doing nothing every day. I worked Saturdays until Noon but I could pick up work at his place for the afternoon and on Sunday. We agreed. I'd drive out that Saturday and he'd show me what needed doing. There was a lot. The farmhouse was up on the hill off the gravel road. A pretty little boxy house, two stories. The whole upstairs was basically gutted to the studs. Broken slats that had once held plaster barely covered the studs. "I've been finishing downstairs, but I'm thinking you could do the prep work up here to get it ready for me," he said. I'd forgotten about his lisp. I smiled hearing it. He looked like such a big, burly guy now but he still sounded like a faggot. I don't mean that as an insult. I loved it. It warmed me to hear the slight lilt in his voice. Soft. I loved the juxtaposition of it. I'm turned on by queerness itself. I always have been. And he seemed so queer to me now. Something I hadn't noticed when I was in high school. I guess I didn't know how to see it then.
I tried to ignore the swelling in my pants as he pointed out the work he needed me to do. I'm a dyke, I was thinking. This is fucked up. I told myself I was just hard up for a good fuck. I've only ever been attracted to soft girls, sweet smiles, that teasing blush. Here was a rounded, hairy man with gnarled looking fingers. I could smell the sour tang of his sweat. The cigarettes on his breath. He got down on one knee, showing me the baseboard that needed removing and I stared down at his broad shoulders, his bulging forearms. I felt a little weak. I pressed my confusion and lust down hard and worked even harder. 
I put my back into the work at Randy's house. After that first weekend, I got permission to leave work around 3 every day and headed over there to keep going. He couldn't pay me for more than the weekends and even that was more of a token payment, but I didn't care. I loved the manual labor, the aching muscles, the satisfaction. I just wanted to be around him. I would hear him come inside downstairs and listen for the sound of sanding, the smell of paint. We didn't see each other much. We didn't ever talk. But I listened to him work. I strained to hear him moving from room to room. 
I knew there was something making me jittery, but I wasn't sure what it really meant until one day when I heard his heavy frame hit the floor and I went running down to see what had happened. By the time I got to him, he was laughing, paint at his feet in a mess on the floor. He'd stepped in the pan and his legs slid out from under him. I laughed just to picture it. A vaudeville routine. The big guy in his overalls flying up into the air and landing on his ass. He pushed himself back against the wall, rubbed his ass, and pulled out his pack of cigarettes. He lit one and took one deep inhale, then looked at me, pulling the cigarette out of his mouth and turning it towards me. I grabbed it and everything went into slow motion. I caressed the wet filter, indented from his mouth, between my thumb and finger. I tongued the tip of it that rested against my teeth before deeply inhaling. I held his smoke in my lungs until I felt the nicotine rush through me. "It's been a long time," I sighed, exhaling. He laughed a little, but looked at me serious with his head tilted down, eyes up. "Like a bull," I thought, sucking the cigarette one more time before leaning forward to slip it between his fingers. 
I brushed his rough hand deliberately. Staring hard into his chest. He wasn't wearing a t-shirt and one nipple was peeking out from behind the bib of his overalls. My mouth opened, wanting to suck it, and I blushed. He lit up two more cigarettes, handing me my own this time. We smoked them silently, staring at the floor. I was crouched, my ankles starting to ache, frozen in a pose for fear of reaching my arm out to stroke his thigh if I dared move. I felt my cunt, heavy between my legs. I wondered if he felt this too. If his dick was getting hard. I tilted my head so my chin was nearly touching my chest, hiding my mouth from him, and mouthed the word, "dick," to myself. I wanted to suck him off. I finished my cigarette and got up to leave without offering to help him clean up the paint mess. I grabbed my things and went home without another word. 
After only a few weeks, I was done prepping the upstair and we started working side by side. I had more passion to complete the work than he did. Sometimes he'd step into the middle of the room and smoke a cigarette while I worked. I'd shape my back for him. Arching it into a curve of muscle and bone. I'd push my ass up over the heels of my boots, higher than necessary, and reach one arm long up the wall. I wanted him to see me as his boy. I wanted him to come over and grab me. Pick me up and carry me into the hallway already nibbling on my neck and chin. I made my body move in pretty shapes for him. Taught and filled with desire. Filled so he'd see. 
I had hoped we would finish his house that summer, but we'd only just moved upstairs. I knew we couldn't even finish another full room before I would want to move on, get back to the city. I enjoyed this time and the work and Randy, but it wasn't my life. I knew that. I needed to tell him that I only had a few more weeks. I worked one more week and then the next Saturday, when I drove over, I brought a case of beer. The work was fast that day, we were dry walling a small bedroom. We finished the walls and the taping and I called it quits. "Let's crack open the beers," I suggested and Randy nodded, clomping down the stairs to get them. He came back with two beers in one hand and steadied himself against the doorframe. "You're leaving, ain't you?" he said. I nodded. "I kind of liked this," he said, and handed me a beer. "Yeah," I said, taking a long pull off the bottle.
We sat in the middle of the floor not saying anything else. He went down for more beers and brought them up in a cooler this time. I bummed a cigarette off of him and hated the taste of it in my mouth for some reason. Acrid and too hot on my tongue. I washed it down with more beer. Already feeling dizzy. Knowing that my legs wouldn't let me stand as well as I'd need to. The sun was going down and the room was a golden amber with the shadow of the big poplar tree in his yard spreading across the walls. When I reached for another beer, he grabbed me and pulled me down to the floor in a head lock. Neither of us laughed. We both knew what this was and it wasn't a game. 
I wrestled him with all my strength but even if I hadn't been drinking, it was absurd. He flipped me around and I twisted my torso to get a hold of him. We were both heaving, hot with sweat, desperate, gripping each other. He was thick. I liked the feel of him in my fingers. His arms were covered in small, wiry hairs, but his beard was softer than I'd expected. He pinned me on my back and breathed heavily over me. He was looking at me but I felt him looking beyond me. I was someone else. It felt right to me. I did feel like someone else. Something else. His boy. He was staring down at me. Serious. Blinking. I smiled up at him and in a flash, grabbed his cock. He roared in my face. Pleasure. Acceptance. This was his, 'yes.' I rubbed hard against his cock, feeling it move under his clothes. 
"You want something to suck on, boy?" he asked me. I nodded. I scrambled with my fingers at the straps on his overalls. I nuzzled him with my nose and lips, finding his nipples through the soft cotton. I sucked on his tits through the t shirt. "Suck it like you want something," he growled at me and I felt my head spin. I moved my hand off his cock and ran my fingers under his shirt. His belly felt swollen. My fingers pulled at the coarse hairs on his chest. I pulled on his tiny, hard nipples and he arched his back for me. Mine. I pushed him over onto his back and climbed on top. I sat up, keeping a grip on his chest and rubbed my ass against his bulge. Leaning over him and sucking hard on his nipples, I pressed myself down hard against him. I wanted to please him. 
I pulled at his overalls, tugging them down. He pulled himself out from under me and scrambled over to the wall, leaning back against it and beckoning me. He reached one thick hand between his legs and pulled on his cock. It was darker, redder than the rest of him. His stark white belly and now his exposed thighs pale behind his growing shaft. I stared at him with an open mouth and gave him my hand. He wrapped my fingers around his cock and helped me pump it. My mouth went back to his nipples. My teeth, sucking, I felt his hair scratch my lips and chin. I'm not sure who I was in this moment. Not me. Someone else. Something else. His boy. My own boy. A dream. I felt my cock stir. I felt my pants tighten around it. I felt like I could reach down and grab it, but my hand was on him. 
"Get on it, boy," he said and spat into his hand, slicking up his cock with his spit. I spat again and again and rubbed his cock hard, lathering it up. I bent over him and closed my mouth on his hard-on. His hand rested on the back of my head and I heard him moan with pleasure. He sounded so sweet. I choked on his cock for a minute, then adjusted myself and sucked him hard into my mouth. My hands pulled at his ass, trying to get underneath him. He shifted his weight for me. I turned my head to spit on my fingers and then felt for his ass as my mouth went back to working his cock. He tasted salty. His cock, thick in my mouth. I was in a strange dream. My boyhood. My faggot days. I saw myself a faggy schoolboy, and an even deeper rush of desire coarsed through me, making me shiver. I sucked him like this with one finger pulsing in his ass until we needed more.
I scrambled at my work pants, letting them fall to the floor and turned my ass to him, looking back. I wanted to watch him tug my underwear down. He stared at my round bottom. His eyes looked glazed. We were both so confused. Horny. Drunk. Not giving a fuck. Wanting everything and knowing what it was. And wasn't. He spread my ass in his fingers and spat on my asshole, touching it lightly with his thumb. Pressing against my hole. "On it," he said, "Come on, boy." I stared back at him, lowering my ass. "Ride it like you mean to," he whispered at me. I heard his voice shake.
I backed my ass onto his cock. He eased himself inside me. I was facing away from him, staring at the crumpled overalls bunched at his calves. Staring at his boots. Staring at the walls we made. Smelling the sawdust and the dry wall and the dirty fields outside. Smelling the stale cigarette smoke and spilled beer. Smelling his sweat. Smelling his spit. Mine. Sex. He held my hips firm but lightly in his hands. "That's right," he said with his voice in his throat. His beautiful faggot voice, deep and soft all at once. I wanted to be watching his face. I wanted my fingers in his hair. But this was right. He could watch my flat back, my shoulder blades, my ass and forget who I was right now. He ran one hand over and around my shaved head. My tiny, cropped hairs bristled under his fingers. I pumped my ass up and down on his cock, waiting to feel him come inside me. I wanted him filling me. Dripping out of me. Dirty down my leg as I pulled my underwear and pants back up. I wanted to feel all of it. Just this once. I wanted to be the little faggot for him. For me. For us both.
Anonymous asked: What do you do when you feel alone and scared?
Hey there. That's hard. I know.
Listen. You talk to somebody you love. Even if it seems hard to do that. Everybody's felt that way at some point. And the people who love you? They want to know.
Be good to yourself.
BD